Boats and Yachts Warranty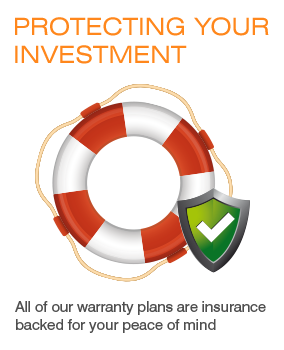 Burton Waters Boat Sales, alongside Boats & Yachts Warranty, is now able to provide an extended warranty on your vessel protecting your investment for the future.
Protect Your Investment
You should be able to completely relax and enjoy the lifestyle that your new boat can provide. However, the environment in which you use your boat can be tough on its components and the engines – an extended warranty plan will give you peace of mind that in the unlikely event that your boat needs a little help, you will be covered with your warranty plan.
Why do I need a Boats & Yachts Warranty?
As your boat is likely to be one of the largest investments you will ever make, don't leave it without mechanical breakdown protection, putting yourself at risk of large and unexpected repair bills.
New boats will only have a limited hull and engine warranty, our extended warranty plans can provide cover for your new boat's engine and systems for up to 20 years. Many used boats are sold on an "as seen basis". Our extended warranty plans provide an additional level of protection on your purchase and allow you ultimate peace of mind when buying a used boat.
Protection throughout Europe
In addition, we can provide complete protection if your boat breaks down anywhere throughout Europe.
You will not find another warranty company who can provide more comprehensive cover for your vessel. In addition, the warranty plans all include a maximum of £750 for the actual cost of lifting and storage, in order to ascertain repairs.
Enjoy living the dream. Don't allow an expensive repair bill to ruin your boating.